The Universe does work for good
Rhye - Open (Bondax Remix)
Video by - Harvey Pearson
Photo by Quentin De Briey
(Source : youtube.com)
C'est la fête à la grenouille.
Beat tape #3
Moon Harbour Label : http://www.moonharbour.com/live/index.php
 Photos by Jason Flax
TIME TRAVEL is TIME TRAVEL
   Pional - Spain        https://soundcloud.com/pional
But, who the F*UCK is Miguel Barros 
TRUE ROCK'N'ROLL IS BACK !
After listening to Moaning Cities eponym EP, we can only have faith in the Belgium quintet band Moaning Cities to be the worthy successor of everything that was great in the late 60s, 70s rock'n'roll.
ROCK'N'ROLL NEVER DIES BITCHES !
The good fairies of psychedelic and bluesy rock have definitely touched that Belgium band's crib. Hear the influences going from The Doors, Led Zeppelin and The Black Rebel Motorcycle Club to The Velvet Underground. It's great to hear a revival kinda sound. 
A bit about their self produced vinyl released in september 2012:
You'll think about the blues of The Black Keys (at their beginning) when listening to "Wandering Souls", you'll think about Black Mountain when listening to the mixed vocal duo in "Coal is mine", "See You Fall" will remind you why you feel high just listening to some frenzied, psychedelic guitar riffs (and that's why I love rock'n'roll) and 9 minutes long "Heaven/Abyss" and its sitar will revive the travelling acid lover hippy dozing inside every music lover.
We wish them a very prosperous and productive journey through ever growing recognition and fame, as well as a prompt concert in Paris !
Row - The Growlers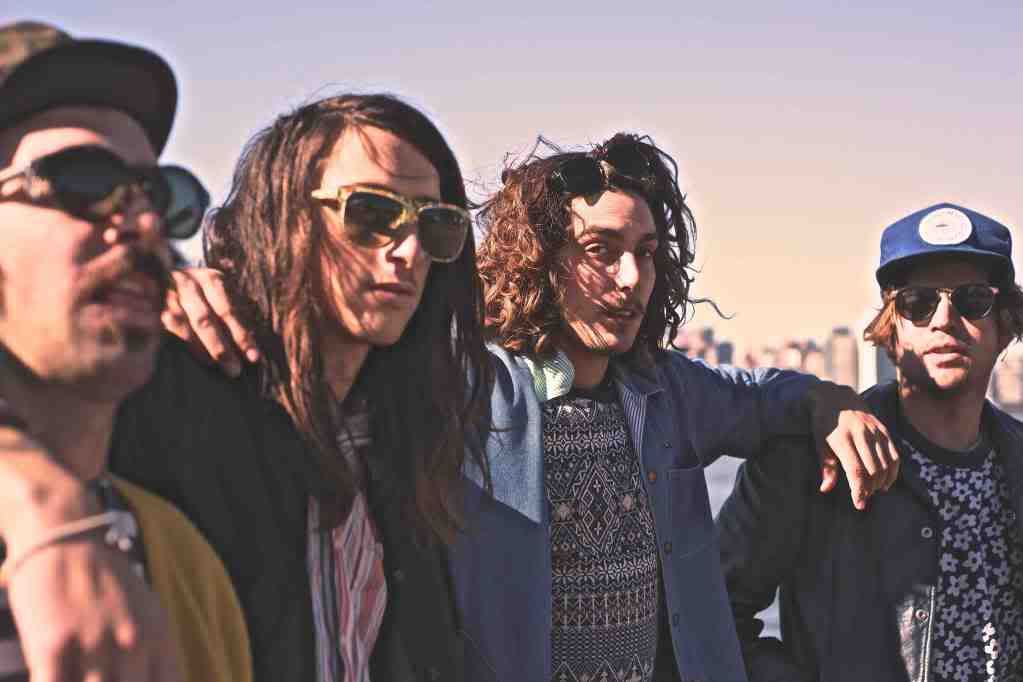 Possessions - Parallel Dance Ensemble
Video by Carthew Neal & Ruben Paterson
(Source : youtube.com)
                       Friday Night, 23:26, 100% Silk Vibes
IF IT TAKES A LIFETIME
Dirt Dress, Echo Park, Los Angeles.
This is some neat shit.
After Syd tha Kyd, Tyler, The Creator from Odd Future strikes gold with brilliant Earl Sweatshirt.
"OLD FUCKING 2010 SHIT
It's starting to look like Doris is going to be a very dark album. "Chum" marked a departure from Earl Sweatshirt's earlier body of work, leaving behind the rape filled horrorcore rhymes of yore in favor of a Kanye-esque form of self effacing lyricism, but still proved to be a rather melancholy affair."Whoa" is no less bleak than "Chum" and a good deal more sinister, offering the same sort of retrospective account of becoming famous that Tyler, The Creator rhymed about on"Domo 23".
Lyrically, Earl is as brilliant as ever, deftly weaving intricate rhymes above sinister beats. The production on "Whoa" is quintessentially Odd-Future-circa-2010, admittedly on much richer budget: buzzing synth lines mingle with ghostly piano arpeggios over some of the biggest sounding drums to ever grace an OFWGKTA record. The accompanying video is more or less what you'd expect from an OF short, but still very much worth a watch. Do just that after the jump."
Le Groove du soir, bonsoir !
"Danceholic's", c'est le titre prophétique du dernier EP de Mr. G, produit sur le label Holic Trax, et vous pouvez en écouter un extrait ICI.
 par Nobuyoshi Araki.
La discographie de Mr. G.remonte aux années 1990, il n'y a pas qu'à Detroit qu'on trouve des colosses de la techno ! May God save the Queen.
Photo par tommysussex
Ecoute comme c'est beau
Canzionere Grecanico Salentino